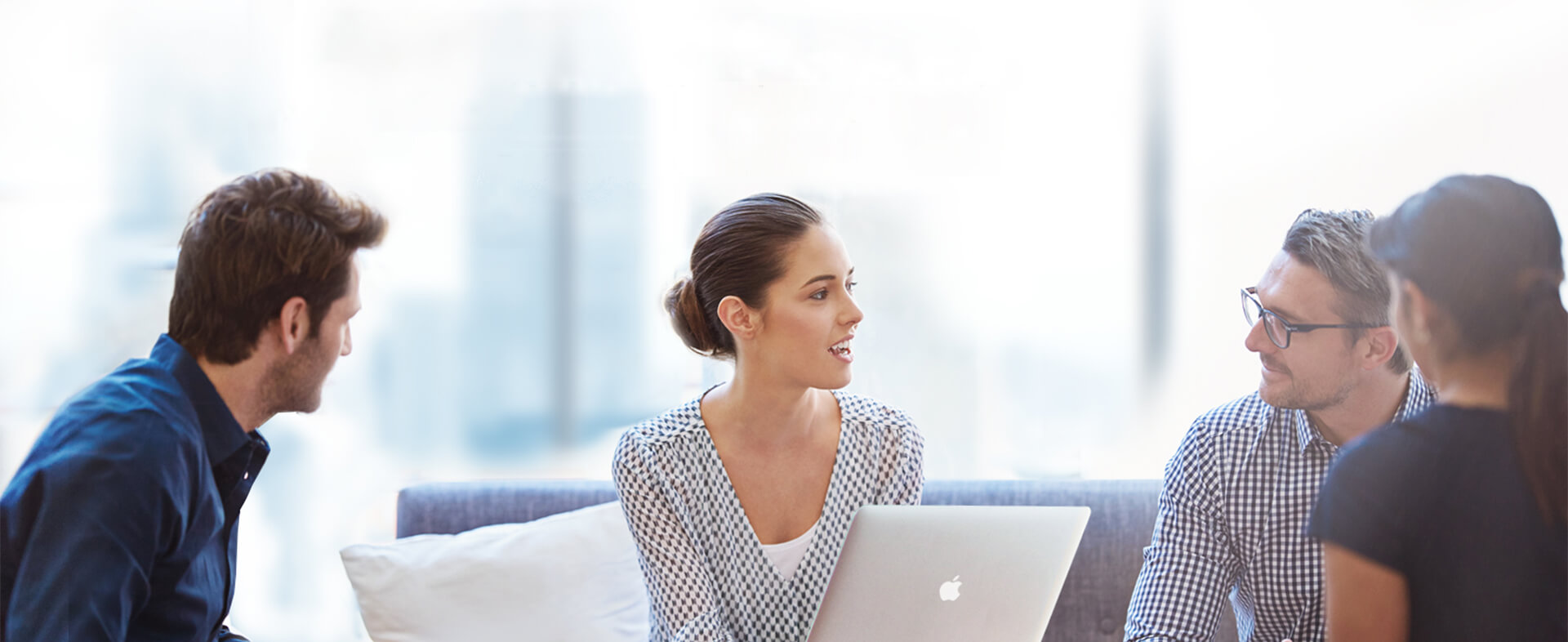 Employee Choice
Customized Apple products and services inspire your work, and innovation is always there.
It's up to you to make your work more efficient and creative.
Employee Choice is an IT support scheme launched by Apple. You can choose your favorite Apple products and help you in your work.

Commodity Purchase
Full range of Apple products

Superior Service
Easier daily work

Renewal Plan
Discount for equipment deduction

Technical Support
Efficient combination of online and offline
Want to work with Apple products?
Now the WeChat applet of EC has been released, more convenient and flexible, just scan the code.
1、Scanning the QR code enrolling in the EC official account.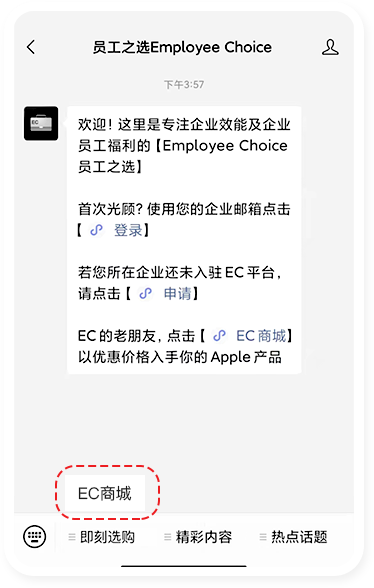 2、Click buy now to enter EC mall.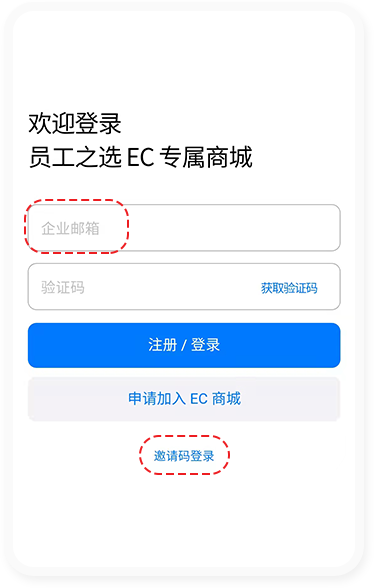 3、A. select the enterprise mailbox to obtain the verification code for login;
B. Mobile registered users click the invitation code to log in;